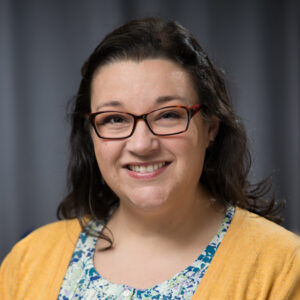 Angie Chiatello
Web Designer
Angie Chiatello is a creative professional with over 10 years experience in web and graphic design for clients in the public, private, and non-profit sectors. While always being involved in the arts, her passion for communications began while working at N.C. State University's Distance Education department, where she managed their website and helped in producing their triannual course catalog. She then moved into the non-profit sector, working for a mega-church in Raleigh as their communications project manager, assisting ministry areas with their digital and print communications needs. She is now a senior marketing coordinator at a global engineering firm while also helping Pioneer Strategies clients develop and communicate their brands through websites, business collateral, and print and digital campaigns.
B.S., Organizational Leadership and Supervision, Purdue University, 2001
Certificate in Advertising and Graphic Design, Wake Technical Community College
Society for Marketing Professional Services, Triangle Chapter
Portfolio reviewer for Wake Technical Community College, various years
Board of Directors for The Raleigh Ringers – President: 2017, 2018, 2019; Member: 2020, 2021, 2023
Playing and teaching handbells, baking, and traveling.
Has traveled to all but seven of the states in the United States.
Has performed on Hour of Power, A Prairie Home Companion, and on PBS stations across the nation as a part of The Raleigh Ringers and the Purdue University Handbell Choir.