Pioneer Strategies has been around since 2001, and since then we've helped more than a hundred clients throughout North Carolina and the nation with everything from communication planning to traditional media relations to web design and digital advertising.
We are a public relations and strategic communication firm, with an emphasis on strategy. You don't "do PR" just to do it – you do it to achieve a larger business goal. Whether we're helping you with social media marketing, print advertising, creative work or any other communication task, we do it with an eye on your big-picture, strategic business goals.
We were founded in North Carolina's capital city of Raleigh, and in 2008 we moved to Brunswick County (much closer to the beach!). Thanks to technology, we currently work with clients throughout North Carolina and as far away as Montana.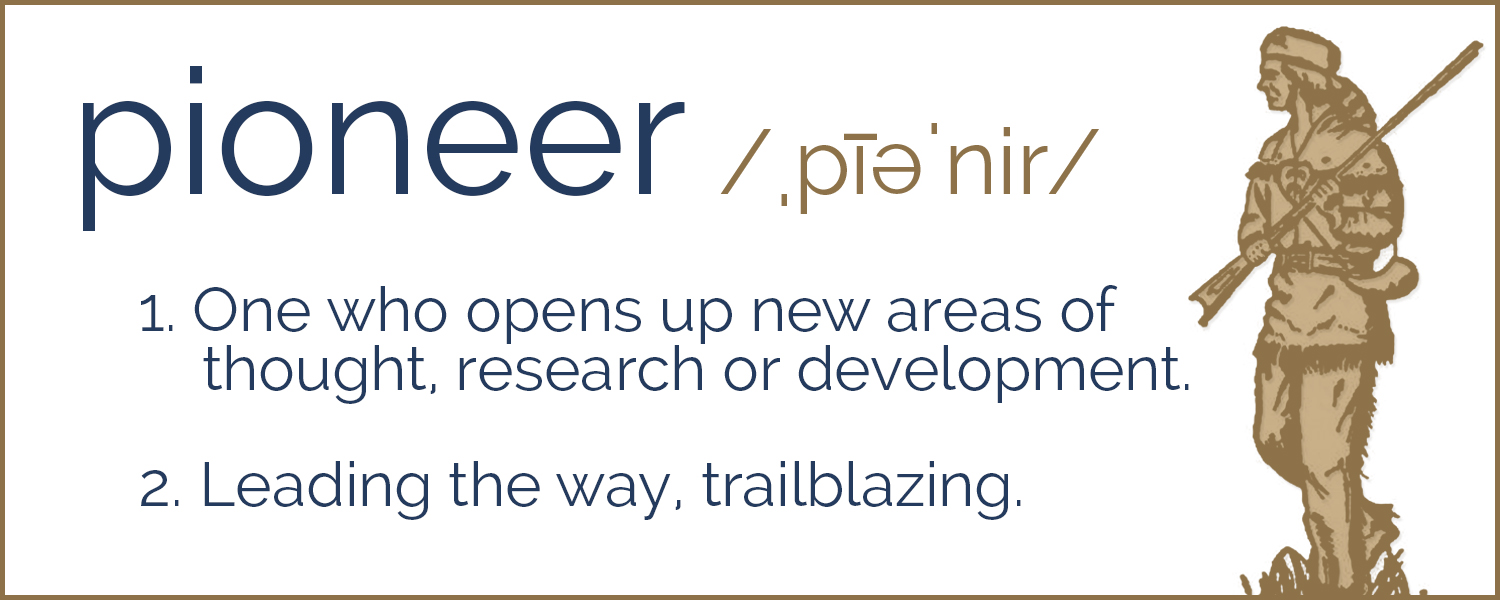 Pioneer Strategies has assembled a network of dedicated, proven contract resources covering a wide range of disciplines, including targeted digital advertising, direct mail, website design, printing, public opinion research, government affairs, and more. If you're interested in joining our network of contractors, click here to send us a note.
We adhere to a needs-based, client-focused, four-step process in all aspects of our work. Each step is a critical piece of the communication puzzle.
During this phase we will gain an in-depth understanding of your organization's personality, situation, vision and strategic goals and study your current programs, processes and systems. We'll meet with key members of your team and other key stakeholders to listen and learn. We'll discuss priorities, challenge assumptions and study key publics. The research and discovery phase provides a solid foundation for an informed, thoughtful branding, public relations and communication strategy.
Thoughtful, careful planning is critical to ensure that all elements of your marketing communication strategy are properly targeted, effectively articulated, seamlessly integrated and efficiently executed. Whether developing a plan for a standalone project or a long-term campaign, we begin with the end in mind. A well-conceived plan ensures that every communication activity works toward your overall vision and goals. The integrated communication plan will include your goals, objectives, targeted audiences, messages, strategies, tactics, a timeline of activities and a budget.
The implementation and management phase is where the rubber meets the road. During this phase, our team will work with you to execute, manage and monitor every aspect of your communication program. We will establish a communication protocol and reporting schedule to keep you informed while making effective use of your time. Internally, our team uses the Teamwork project management system. We will create a detailed project plan in Teamwork that outlines milestones, tasks and deadlines and use the Teamwork system to manage details and stay on task. Our team also holds regular internal meetings to discuss accounts and ensure that we stay on track. 
The evaluation phase does not happen at the end of a communication campaign. Instead, it begins the moment the campaign launches and continues for the duration. Our team will work with you from day one to monitor your campaign's performance against benchmarks and metrics identified in the planning process. With your approval, we will make adjustments and tweaks as needed.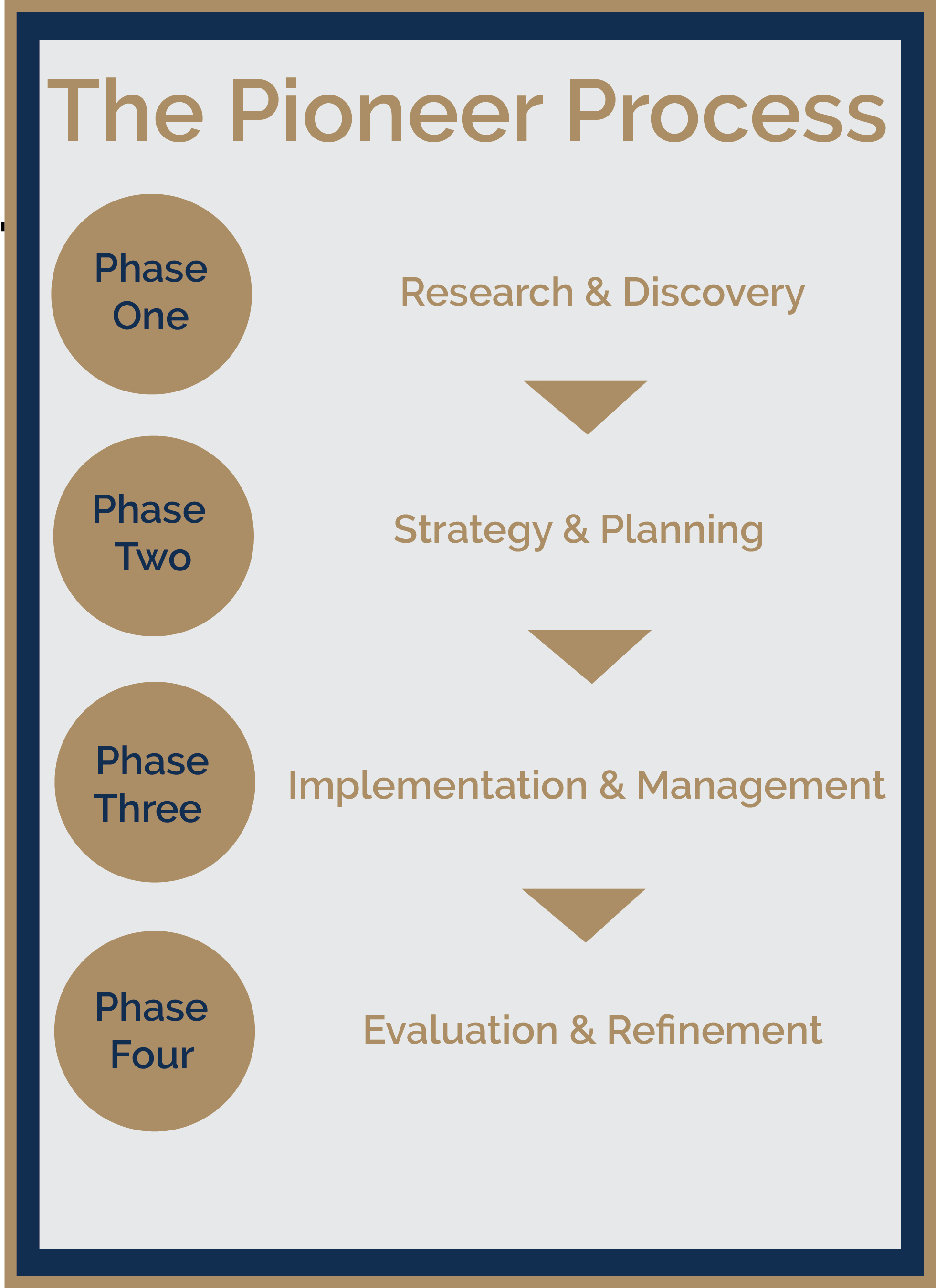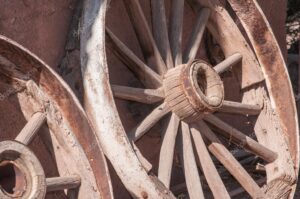 The American pioneers of old were renowned for mastering challenging terrain and thriving in conditions where others could not. Self-sufficient and resourceful, they forged paths into unknown territory.  They had the vision to see beyond the horizon and were innovative, creative and persistent.
In order to succeed, your organization must forge a path into the future. Like the pioneers of old, Pioneer Strategies has the vision, resources, skills and tenacity to help you build your brand reputation. We'll study your situation, map out a communication strategy to help you achieve your business goals, and walk with you and help you clear out obstacles on the path to success.