City of Northwest City Seal Design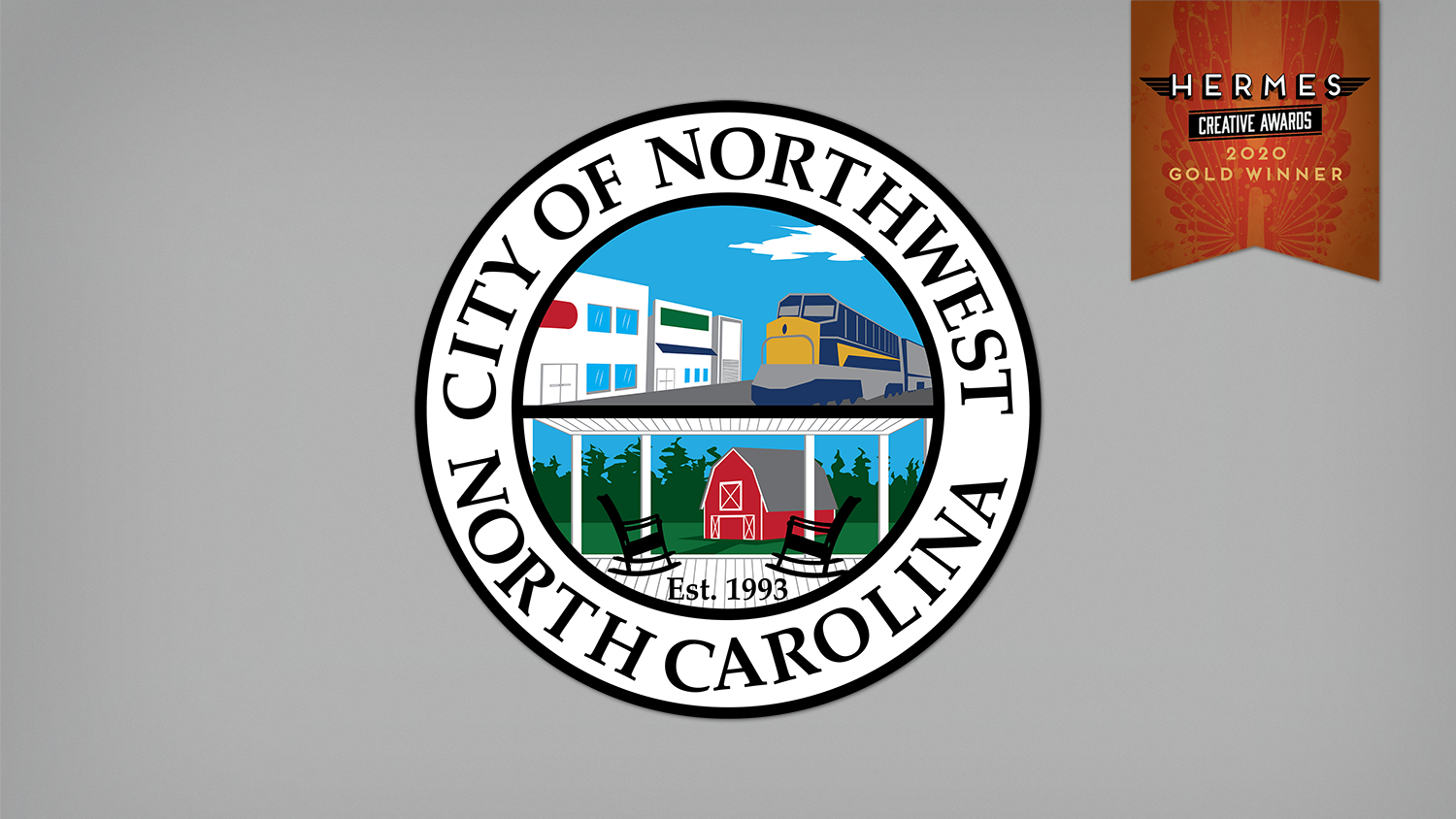 Our own Zach Drennan recently designed a new city seal for the City of Northwest, located in northern Brunswick County, N.C.
The new seal depicts the City's vision for the future while honoring its past. The top half of the seal features a locomotive, which symbolizes the rail line that runs through Northwest, and business buildings depicting the City leadership's vision for growth and economic development.
The bottom half of the seal features rocking chairs on a farmhouse porch overlooking a horse barn, which honors Northwest's deep agricultural roots and reputation as a quiet, family-oriented community.