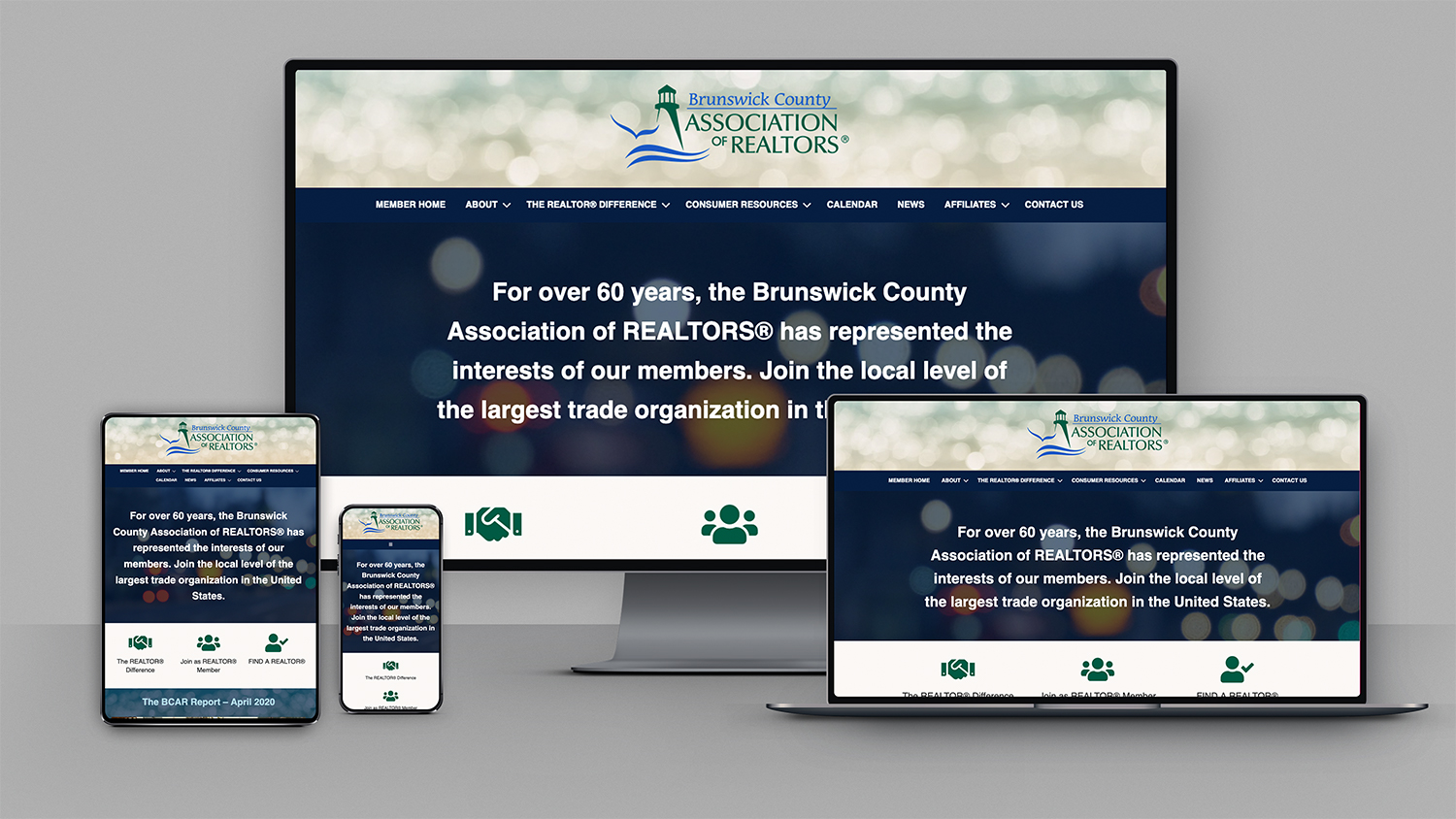 Brunswick County Association of REALTORS® Website Design
Brunswick County Association of REALTORS®
Our team re-designed the Brunswick County Association of REALTORS®' website. The association's old website was outdated, difficult to navigate and often not mobile responsive.
BCAR's new website features sections designed to meet the needs of several different audiences.
The home page features links intended for the general public, including information on what sets REALTORS® apart from other licensed real estate agents, a link to find a REALTOR®, a link to file a complaint, and information on how Brunswick County's real estate market has performed.
The site also includes a section aimed at REALTOR® members. This section includes links to classes and other educational information.
The site also includes information for local businesses that may wish to join as affiliate members.