Demonstrating Your Expertise
by Frank L. Williams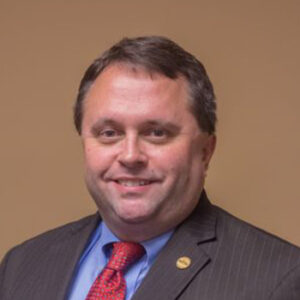 We all prefer to do business with people who are knowledgeable in their fields.
If you need a heart surgeon, you want one who has experience and a proven track record of successfully performing the type of surgery you require. If your car isn't running properly, you want a mechanic who knows their stuff. If you're looking for a financial advisor, I'm guessing you'd prefer one who has expertise in their field. The list could go on and on.
While we all prefer to do business with people who are experts in their fields, we generally don't like to deal with braggarts. This presents a challenge: as a businessperson, how do you communicate your expertise without coming across as conceited or arrogant?
I believe the answer lies in showing, not telling.
Former British Prime Minister Margaret Thatcher once said, "Being powerful is like being a lady. If you have to tell me you are, you aren't." When you see a person who truly has influence, they don't have to tell you; it shows.
Here are a few ways you can showcase your expertise:
Thought Leadership: Thought leaders are opinion leaders who are viewed as experts in their fields. Thought leaders provide research, insights and advice that bring value to others. If you're a CPA, this might be something as simple as a list of things business owners should consider before the end of the tax year. If you're a business attorney, you could educate your audiences on pitfalls to avoid when opening a new business. Effective thought leadership involves demonstrating your expertise in a way that resonates with and adds value to the people you are trying to reach. You can showcase your expertise in a number of ways, including blogs, podcasts, videos, public speeches, articles, white papers, and more. Regardless of the medium you choose, the key is to add value, not make a sales pitch.
Become an Expert Source: Members of the media often call upon subject matter experts for comments on stories that are in the news. For example, one of my former clients, an attorney, was the go-to media source for analysis of a high-profile trial. He received an amazing amount of airtime simply sharing his insights into the trial. To become an expert source, invest the time to develop relationships with key members of the media. Then, when you have expertise or insight relevant to current events that are making news, make yourself available for comment.
Portfolio / Work Samples: If you are in the business of producing something visible or tangible, nothing beats a good sample. If you're a graphic designer, your portfolio should include samples of your best designs. If you are a woodworker, show off samples of your work.
Case Studies: A case study is a report or summary of the results a business delivered in dealing with a specific problem or client. For example, a business that performs utility audits for large industries might publish case studies demonstrating how much money they saved clients during the year. A sales consulting company might produce a case study detailing the increased closing rate and revenues generated by their clients. Case studies are effective because they showcase real-life results your business has delivered for others. To be credible, case studies must be documented, believable, and presented in a way that makes sense to other potential users of the same product or service.
Awards: Many professional associations sponsor awards programs to recognize high-quality work in their fields. If your industry has such a program, you should take the time to submit your work. Who knows, you might just win – and what could be better than being recognized by your peers?
Testimonials: According to BigCommerce, 72% of consumers say positive testimonials and reviews increase their trust in a business. I'm a big believer in securing testimonials from satisfied clients – particularly ones who are well-known – because they are doing the bragging for you. While it is absolutely imperative that every testimonial be authentic, there is nothing wrong with asking a satisfied client to provide you with one. Encourage them to talk specifically about how your product or service helped them solve a problem or achieve their goals. If they're willing to go on camera, secure a video testimonial. Regardless of the format used, testimonials are an effective way to let your satisfied clients brag on you.
Reviews: Online reviews matter. When I'm traveling in a new area, I almost always read restaurant reviews before deciding where to eat (unless, of course, a friend has recommended a place). According to BigCommerce, 92% of customers read online reviews before buying, and Nielsen adds that 70% of people trust reviews and recommendations from strangers. If your current and past clients proclaim you to be an expert, your potential clients will notice. That's why every business owner should have a strategy to encourage their satisfied clients to submit reviews to the online sites important to their business.
Regardless of the approach or tool you choose, one of the keys to demonstrating your expertise is to show, not tell. If you'd like to discuss how we can help you showcase your expertise, drop us a line.