Felton completes internship with Pioneer Strategies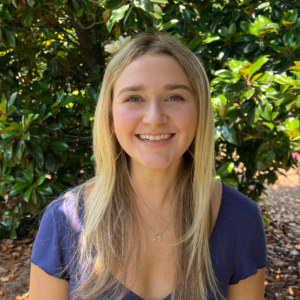 [Aug. 3, 2023] — Grace Felton, a Holden Beach resident and rising junior at Florida State University, recently completed a summer internship with Leland-based Pioneer Strategies. Felton is majoring in Editing, Writing and Media and minoring in Film Studies. She is a member of Delta Zeta sorority.
"Grace is bright, hard-working, and eager to learn, and we enjoyed having her on our team this summer," said Frank Williams, President & CEO of Pioneer Strategies. "We wish her well as she continues to pursue her degree, and have no doubt that she has a bright future ahead of her."
Felton worked on a wide variety of projects during her internship, including writing press releases, updating websites, developing social media strategies, creating content based on those strategies, designing graphics for social media, newsletters, and other uses, creating email newsletters, and producing web videos.