by Frank Williams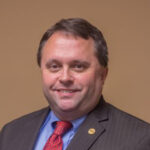 I've worked with a wide range of clients over the course of my more than 20 years in the public relations profession. We've been able to help many businesses, non-profits and individuals accomplish their communication goals. In other cases, however, I felt like something was missing.
I get excited when I know we've helped someone accomplish their goals through more effective communication. Conversely, I'm frustrated when I don't feel as though we've been able to help – particularly when I know the potential for success was there.
Over the course of my career, I've noticed some common traits among those clients we were able to help as well as those situations that were more challenging.
The following are observations that I hope will be helpful to anyone who engages with us or who is supported by internal communication staff:
Know What You Want to Achieve: If you're seeking to engage with a communication firm, something is driving that decision. What outcome do you want to accomplish? What impact do you want your campaign to achieve? What do you want to be different a year down the road?
Help Us Get to Know You: As with any relationship, we can't develop a deep understanding of your organization's vision, culture, personality and voice overnight. It takes time. The first three to six months of your relationship with a communication firm are critical in terms developing this level of understanding.
Be Engaged: Any organization's communication program is more likely to be effective and successful if there is top-level engagement. This is true whether you contract with a firm like ours or your program is managed internally. Because public relations is a strategic management function, it requires strategic alignment with your organization's vision and goals. This requires buy-in from those at the top of the organizational chart. It also requires that you pay attention to the correspondence we send. In one recent case, a client (who you'll read more about in the "Be Responsive" bullet) failed to open the digital analytics reports we sent them for several consecutive months. Working with a communication firm is a partnership, and we can't help a completely disengaged and non-responsive client any more than a personal trainer can help someone who never shows up for their training appointments.
Provide Clear Guidelines and Boundaries: Effective delegators provide clear direction, the resources required to do the job, and the authority to do what is needed. Your communication consultant or staffer will be more able to do their job if they have a clear process for obtaining approval, know what they do and don't have the authority to do, and have an established budget to work within. Such a framework provides clarity and stability.
Understand We're Not Mind Readers: While our team puts in the effort to get to know our clients and understand their personalities and goals, this doesn't happen instantly. We're not mind-readers. If there is something we need to know, please tell us so that we can adapt and, if necessary, course correct. Be clear and specific. Vague hints are no more effective in a professional relationship than they are in a marriage.
Don't Micromanage: While it's important for you to be engaged and provide clear guidelines and boundaries, it's equally important to give your agency (or your internal communication personnel) the space to do their jobs.
Be Responsive: This is one of the biggest challenges I've seen with some of the clients we weren't able to serve as well as I'd like. In one case, we had a client who would sometimes take six weeks or more to respond to countless emails and calls seeking approval on ads and social media posts. This made it nearly impossible to execute the campaign in the time frame required for it to be effective. In another case, we spent six weeks trying to get feedback from a client on a video ad, with no response.
Have Realistic Expectations: Public relations is largely about building trust and credibility, and it takes time. We live in a society that desires – even demands – instant, microwavable solutions. Over the years, I've seen far too many clients ready to pull the plug on their communication plan just when it was beginning to gain traction. Whether your goal is to build credibility, reshape public opinion or increase market share, effective communication is a process that takes time.
I'm passionate about helping our clients achieve their goals. My adrenaline starts pumping when I see favorable news coverage, strong social media engagement, changes in public opinion, or conversions that result from our work. Like any relationship, a partnership with a communication agency is a two-way street. We'll do the heavy lifting, but we need for you to understand the strategy, help us get to know you, stay engaged, and give us the feedback we need to stay on the right track.
Frank L. Williams is founder and president of Pioneer Strategies