Pioneer Strategies holds 20th anniversary ribbon-cutting
Pioneer Strategies, a public relations and marketing communication firm based in Brunswick County, recently held a ribbon-cutting celebrating 20 years in business. The ribbon-cutting was held at Pioneer Strategies' office in Leland. The event was co-hosted by the North Brunswick Chamber of Commerce, Southport-Oak Island Chamber of Commerce, Brunswick County Chamber of Commerce and Wilmington Chamber of Commerce.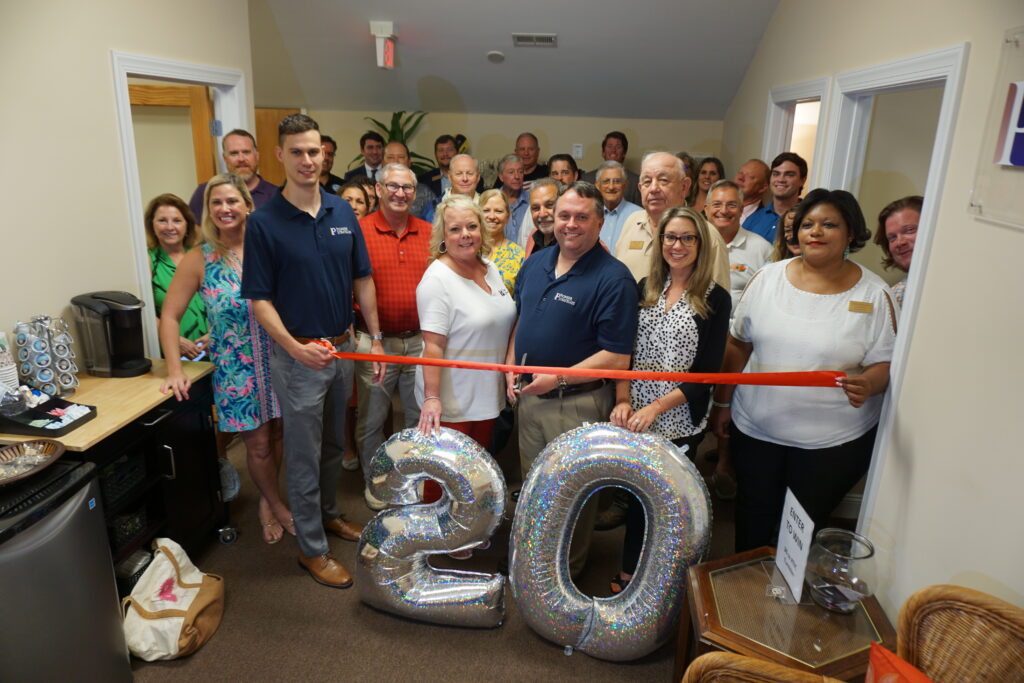 Brunswick County native Frank Williams founded the firm in August 2001 while living in Raleigh, and the firm was incorporated on September 11, 2001. Williams, a 1988 graduate of North Brunswick High School and 1993 graduate of N.C. State University, moved Pioneer Strategies to Brunswick County at the end of 2008.
"It's hard to believe we've been in business 20 years," said Williams. "I'm grateful to our clients, referring partners, and strategic partners for helping us reach this milestone, and I'm excited about the foundation we have in place to kick off another successful 20 years."
Pioneer Strategies' first client was Concept Golf, which was owned by the late John Toepel, Jr., a former PGA Tour player. Since its inception, the firm has worked with hundreds of clients in a variety of industries, including organizations as far away as Georgia and Montana.