The Dangers of a Communication-Strategy Disconnect
by Frank L. Williams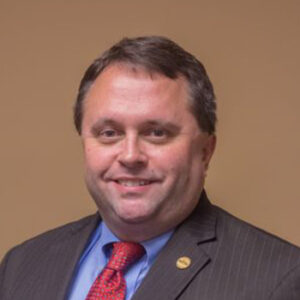 Throughout my career as a public relations professional, I've adhered to a belief that effective communication flows from a solid strategy. Every communication activity should be designed, planned, and executed to help advance a larger business goal.
Unfortunately, in far too many organizations, communication "programs" are anything but programs. They are reactive, unfocused, and haphazard. They are often focused on activities rather than results. There is no clear message and no defined measure of success. Organizational leaders often view public relations and communications as a set of boxes to check, not a strategic pillar.
There are a number of organizational hazards that can arise from a disconnect between communication and strategy, including:
Missing your Target: without a clear strategy, you could invest a great deal of time and energy communicating your message to the wrong people.
No Clear Message: we've all heard a speech or seen an ad that was so unclear or garbled that we couldn't discern what it was about. A clear strategy will help you develop a clear message.
Brand Confusion: inconsistent branding and unclear messaging can create confusion about what your brand represents.
Irrelevant Great Idea Syndrome: when communication is disconnected from strategy, irrelevant ideas may seem like good ones.
Choosing the Wrong Tool: communication tools are only useful if they effectively reach your key publics; when communication is disconnected from strategy, you may invest time and energy attempting to use the wrong tool.
Tug of War: if your communication effort is disconnected from your strategy, different parts of your organization may be pulling in different directions without even realizing it.
Stuck in the Mud: your communication program should move you toward your goals; if it's disconnected from your strategy, you may be stuck in the mud, exerting lots of energy but not going anywhere.
Money Down the Drain: each of the hazards listed above comes at a cost: when you miss your target, communicate the wrong message, play tug-of-war with your co-workers, or spin your wheels without moving forward, you waste valuable time and resources. This equates to money flushed down the drain.
Not Valued and Respected: if you are a communication professional who reports to a CEO, executive director, or board of directors, you will be much more effective if they view you as a strategic member of their team. To gain and maintain this respect, you must deliver real and perceived value, which means connecting your work to the strategic metrics and objectives on which your CEO, director, or board is focused.
These are just a few of the dangers of a communication-strategy disconnect. My next article will focus on connecting communication with strategy.
If you need help connecting your communications with strategy, click here to drop us a line.