Connecting Communication with Strategy
by Frank L. Williams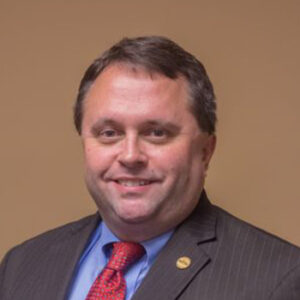 Throughout my career as a public relations professional, I've adhered to a belief that effective communication flows from a solid strategy. Every communication activity should be designed, planned, and executed to help advance a larger business goal. Unfortunately, in far too many organizations, communication "programs" are anything but programs. They are reactive, unfocused, and haphazard.
My most recent article outlined a number of organizational hazards that can arise from a disconnect between communication and strategy. Those hazards demonstrate why you should be intentional about avoiding a communication-strategy disconnect – but just how do you avoid the disconnect?
You should consider a number of things as you work to connect your organization's communications with its strategy.
Goals. In order to connect your communication with your organization's strategic goals, you must understand those goals.
Brand. Understand your organization's brand position, reputation, and personality and keep them top of mind as you develop your communication strategy.
Publics / Stakeholders. Identify ALL key internal and external publics, audiences, and stakeholder groups that you will need to reach or whose perceptions affect your ability to achieve your goals.
Research. Research is a critical but under-appreciated component of the communication planning process. It can help you understand the reality of your situation and market position, check assumptions, and accurately gauge where your organization stands in the eyes of key publics and stakeholder groups.
Connect the Dots. Determine which stakeholder groups are relevant to each business goal.
Communication Goals. Next, establish general communication goals that advance your business goals for each key public, audience, or stakeholder group. Forget about "SMART goals" for a minute — the key here is "general." These communication goals should describe a future state of being.
Messaging Considerations. Next, take a moment to reflect on some considerations that will help shape your messaging as you move forward. Consider what you want people in each audience or stakeholder group to remember, believe, understand, or do.
Outcome Objectives. An output objective measures activities, such as "send three press releases per month" or "post on Facebook three times per week." In contrast, an outcome objective measures changes in awareness, opinions, behavior, or support. You should establish measurable outcome objectives for each of your communication goals.
Strategies & Tactics. The next step is to identify strategies to help you achieve your communication goals and outcome objectives. It's important to differentiate between strategies and tactics. Strategies state how you will approach the issue, while tactics and tools are specific elements of your strategy.
Evaluation. Evaluation begins the moment you begin implementing. While it is important to monitor activities to ensure that you are doing the things required to implement your program, checking off boxes on your to-do list is not a metric of success. To determine whether your program is having the desired effect, measure it against your outcome objectives. Tweak your program as necessary but be patient and give it time to take root. Make notes on how to improve future iterations of the program.
Every phase of this process builds upon those that precede it. It all begins with understanding your organization's strategic plan and goals and your brand strategy; it's impossible to connect communication with strategy if you don't understand your strategy or have no strategy. Next, you should identify your key publics, audiences, and stakeholder groups and conduct research to ensure that you understand their sentiments and priorities. Once that is complete, you develop general communication goals for each group, outcome objectives related to each communication goal, strategies that describe how you will approach each objective, and tactics and tools specific to each strategy. Finally, you should evaluate your program's success by measuring it against your outcome objectives. Evaluation begins the moment you start implementing the program.
Henry Ford said, "coming together is a beginning; keeping together is progress; working together is success." If your association's board and members are working together in pursuit of your strategic plan, and if your communication program is properly connected with that plan, you are much more likely to achieve the goals that matter to your members.